Students National Conference
August 17th – 20th, 2023
Host Chapter
LUTH Chapter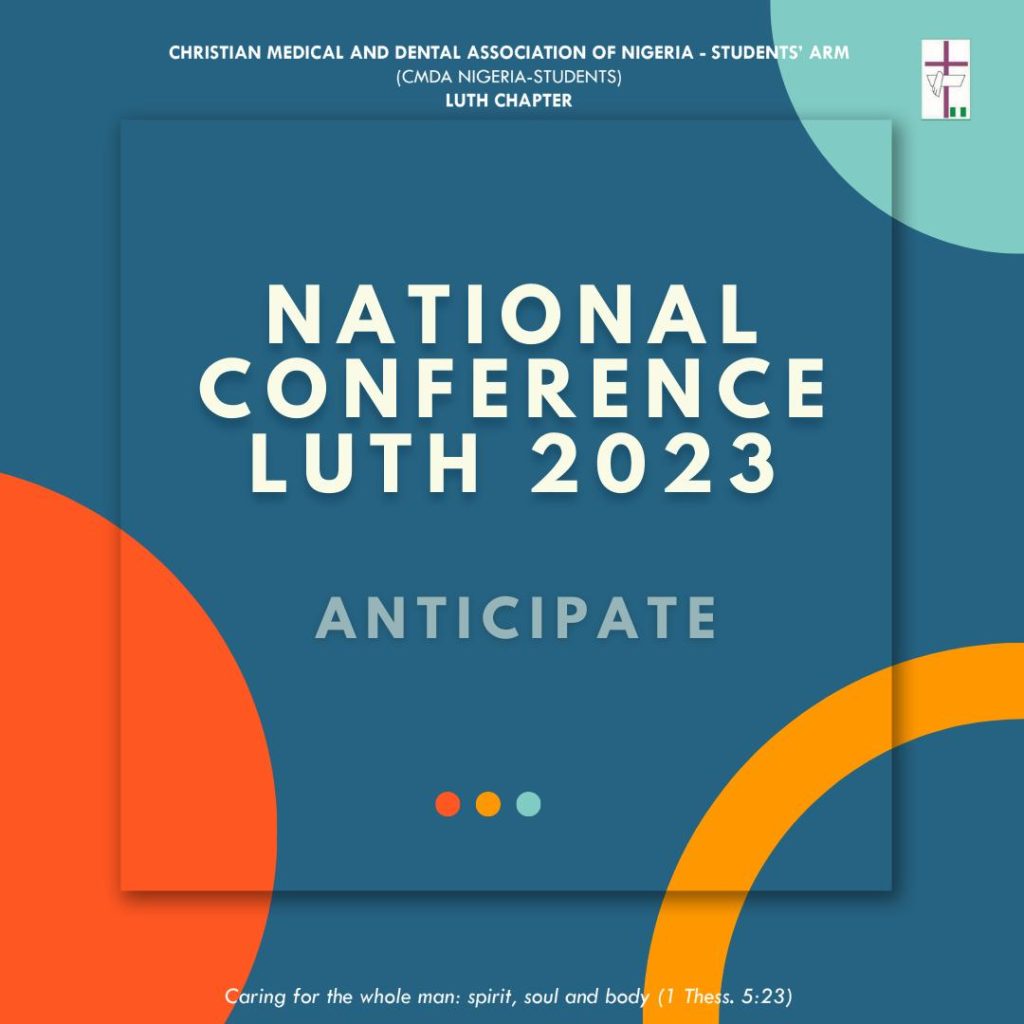 Registration Details
1. Early Registration (June 24th – July 30th)
3000 Naira only.
2 Late registration (July 31st – August 6th)
4000 Naira only.
Register
FAQs
1. How much is the registration fee for students?
2. What are the modalities for registration?
The only modality for registration is online via the CMDA Nigeria website. You should use the registration link to do this.
3. Is there an early bird registration fee?
Yes, this begins on the 19th of June and ends on the 6th of August
4. When will late registration begin and will there be financial implications
Late registration begins on the 31st of July and ends on the 11th of August.
Yes, there's an extra cost for registration, NGN4,000.
Will there be onsite registration?
No, there won't be onsite registration.
Will there be virtual coverage?
No, there won't be virtual coverage.
How do I know if my registration is successful?
You will receive a confirmation mail.
My registration is not successful. What could be the issue?
Network failure is the most experienced issue. You can try when your network is strong enough.
August 17
@
8:00 AM
–
August 20
@
5:00 PM