Biennial Eastern Zonal Conference 2021
July 22

-

July 24

₦10000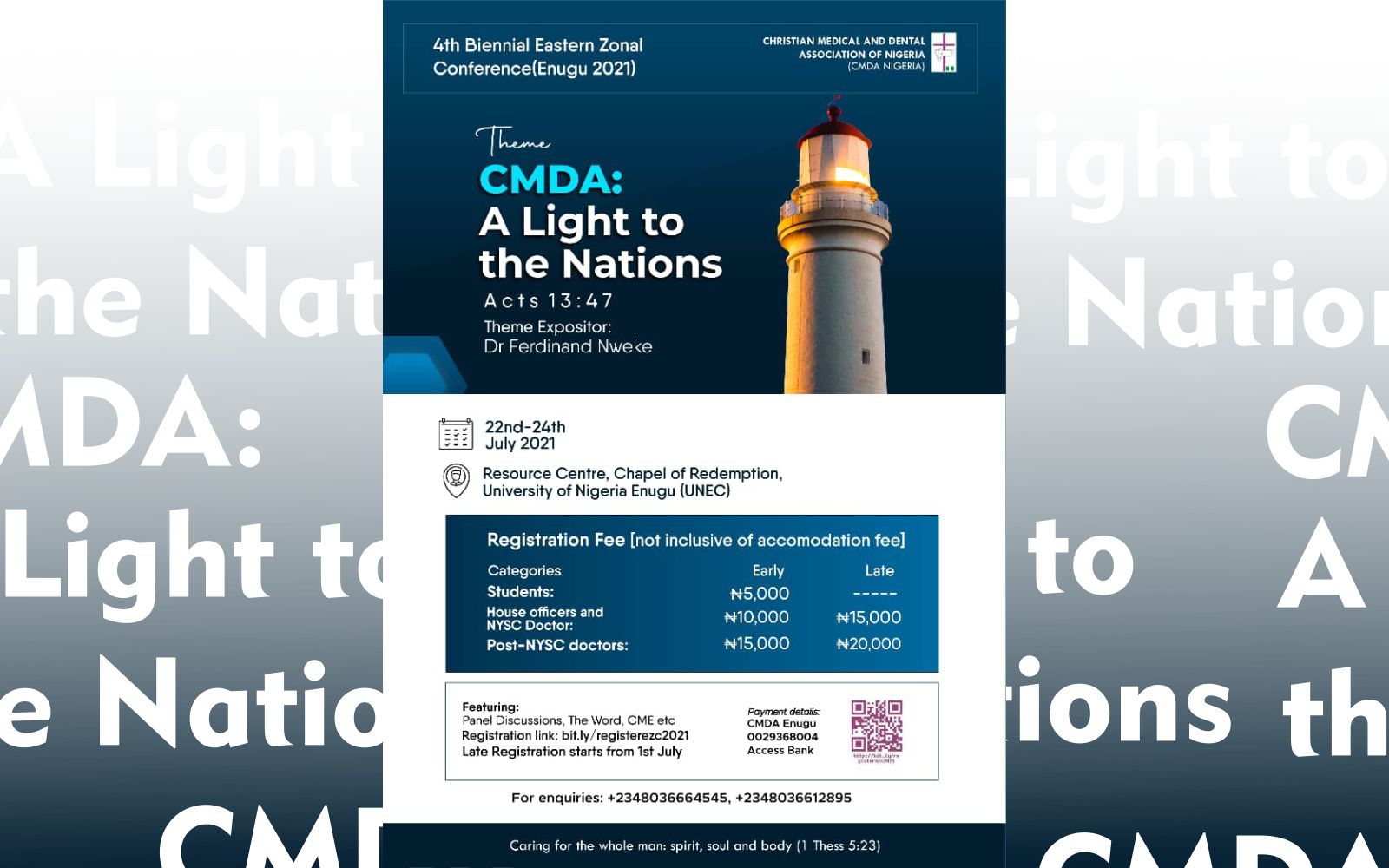 4th Biennial Eastern Zonal Conference (Enugu 2021)
Greetings dearly beloved,
Once again, it's time to gather and equip ourselves for the work to which we have been called.
We are glad to inform you that the registration link is open for use👇🏾
We are encouraged to register online as this will enable the LOC plan more efficiently.
Registration fee categories (not inclusive of accommodation fee)
1) Students: ₦ 2,000
2) House Officers & NYSC doctors: ₦ 10,000 (15,000 for late registration)
3) Post-NYSC doctors:₦ 15,000 (20,000 for late registration)
LATE REGISTRATION STARTS FROM 1ST JULY, 2021
Registration payment can be made using the account details below.
Access Bank
Acct Name: CMDA Enugu
Acct No: 0029368004
To confirm payment for registration, send evidence of payment to 👇🏾
Dr. Mrs Lasebikan 0803 308 3495
For accommodation enquiries, contact 👇🏾
Dr. Mrs Onyemaechi 0803 708 2506
Pray, Plan, Prepare, Attend!
God bless you!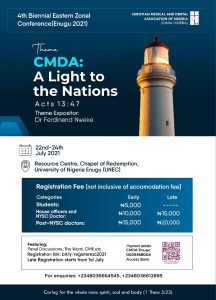 #LightToTheNation
*#EZC'21